Welcome to the Algarve
The region is relaxed and friendly, with Mediterranean climate, marked by the scents of the sea and the wild flowers.
Lose yourself on the most beautiful beaches in Europe.
After the charms of the landscape, the aromas and flavors of traditional Algarve cuisine. Menus made with fish and seafood or with the whole tradition of more hearty meals and steaks. There are many regional delicacies, represented by the fig, almond, carob and the aguardente de medronho.
To cross the Algarve is to walk through centuries of tradition, still intact today. Craftsmanship manifests itself in pottery, basketwork, copper, brass and linen and jute works.
Two steps away from the tranquility of the interior, lively Algarve nights with bars, nightclubs, marinas and casinos ensure fun. In our area of the Eastern Algarve the pace is much slower but have lovely restaurants, cafes, bars and 22km of direct access award winning beaches which runs from Manta Rota to Vila Real de Santo Antonio.
It is also recommended to practice outdoor sports, either on the golf courses, in the infrastructures for physical activity, on the coast or in the Algarve mountains.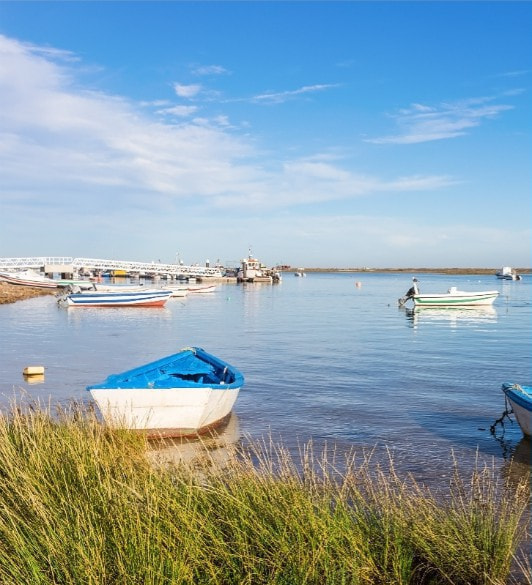 Subscribe to our newsletter